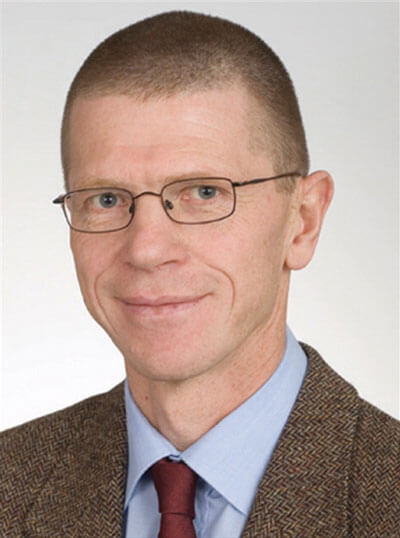 Director of Clinical Sciences, German Center for Neurodegenerative Diseases
Dean of Medical Faculty, Professor and Chair, Department of Neurology, University Hospital Bonn
Thomas Klockgether, MD, is an accomplished clinical scientist who has made pivotal contributions to the clinical characterization of spinocerebellar ataxias. He works to translate research insights into new therapies and preventive strategies. His research interests also include Parkinson's disease and dementias such as Alzheimer's disease. Dr. Klockgether will be the key European investigator who connects the EUROSCA/ESMI database and the CRC-SCA database in Aim 1 and will be critical in execution of the multi-site MRI study and centralized analysis at UMN in Aim 2.