Seeking answers to a currently incurable disease like spinocerebellar ataxia (SCA) is a challenging effort, but Houston Methodist is leading the way in studying this rare, inherited neurodegenerative disease. Through an unprecedented clinical effort, Tetsuo Ashizawa, MD, director of the neurosciences research program at Houston Methodist, and his global network of collaborators are establishing a large group of study participants to help create potential therapies for SCA.
$6 million, 5 year clinical trial readiness grant from National Institute of Neurological Disorders and Stroke
Establish the world's largest group of study participants with early-stage SCA1 and SCA3
Spans 71 institutions across the United States and Europe
5-year clinical trial readiness may lead to full clinical trial of new therapies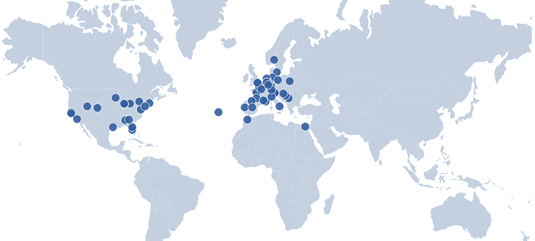 Houston Methodist is the coordinating site for 71 institutions
across the globe.
$6M
Provided by the National Institute of Neurological Disorders and Stroke
5 years
Duration of clinical trial readiness study
71
Collaborating institutions